Important pitch coming up?
The Pitch To Win Academy gets you ready to deliver a Winning Pitch with Confidence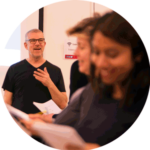 Why the Pitch To Win Academy?

Each chapter includes short movies of 1-3 minutes. You'll see David explaining the topics you need to know about each aspect of building your winning pitch.

The Masterclass is full of practical tools that you can take action on straight away. Doing these exercises will help you make big jumps in the quality of your pitches.

By the end of the Masterclass, you'll have a story that works, and the confidence to tell it. You'll also have a set of steps to follow, saving you time preparing every pitch.
Usually €199 – limited time offer
42 Instruction movies, 21 Exercises, 43 clips of real startups pitching using the tools
1. Preparation:
Audience, Objective, How Long Have You Got
2. Creating the Storyline:
Tools to help organise your thoughts
3. The Pitch Canvas©:
The building blocks of your pitch
4. Making it Human:
Team, Why You, and Call To Action
5. Turning ideas
into a real pitch: how to practice to win
6. BONUSES!
A book, a talk, and real pitches as a reference
Your Instructor: David Beckett, Europe's Leading Pitch Coach
Used by numerous Startups, Accelerators and Corporates


Special Offer Available Now – 60% Off
This course usually costs €199, but I have a very special offer for anyone who has downloaded The Pitch Canvas©, enabling them to get this course with a 60% Discount