Companies win sales and make meetings more effective with stronger presentation.

True professionals recognise that having high quality Presentation Skills is essential.

We guarantee you will win more investment with our unique Three Minute Startup™ system.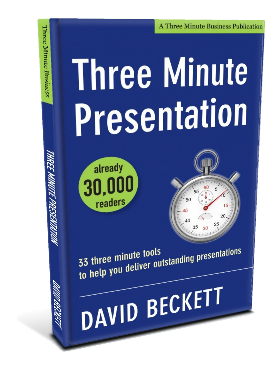 This book will help you prepare, create and deliver outstanding presentations.
"Great book! I enjoyed learning some of the best presentation tips I've ever had. Its empowering and I am almost reluctant to share! Power of 3."
(Vincent van Duivenbooden, Ziggo)
Presentation Services for Corporates, Professional Individuals and Startups.