Tools Pitch Video Tips, Pitch Examples and Blogs
8 valuable tools in 5 minutes.
Inspiring advice from the world of pitching.
Podcast: David Beckett Interviewed
Many Pitch tips and tools in one podcast
30-Minute Keynote About Pitching
David's talk has been watched 95K+ times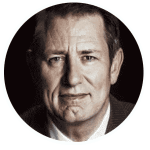 "In the last few years, I have seen David turn dozens of Startup founders into phenomenal pitchers.
He is without doubt the best in his field."
Ruud Hendriks, Co-Founder Startupbootcamp
GREAT BEST 3 MINUTES CLIENT PITCH VIDEOS
And Finally…
The Pitch Coach Pitches
David Beckett pitches his startup Pitchy – and wins…