These tools will help you turn your presentations into professional persuasion sessions.
So you've got PowerPoint or Keynote preloaded on your machine: but making great presentations takes so much more these days. Here is a selection of alternative presentation and pitching tools that I've tested personally – I highly recommend each and every one.
[popupwfancybox id="3″]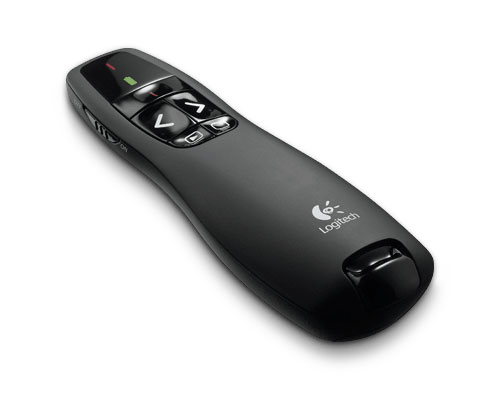 Buy yourself 10% extra confidence
Using a wireless presenter means you don't have to keep moving backwards and forwards to the computer to change slides: instead, you effortlessly click through your presentation, concentrating fully on the audience. I've tried it on numerous computers and it works every time.
Buying this is like buying yourself 10% extra confidence!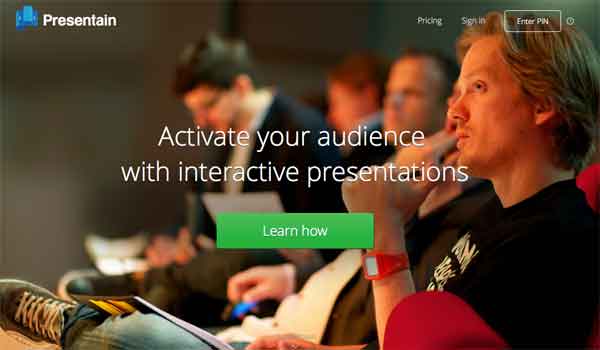 Interact with your audience
Presentain is a Startup that provides tools to enable you to interact with your audience during your presentation. You can run polls, enable the audience to ask questions, and get people to ask you for a follow up while you are still presenting. It helps you turn your presentation into an interactive experience instead of a one-way broadcast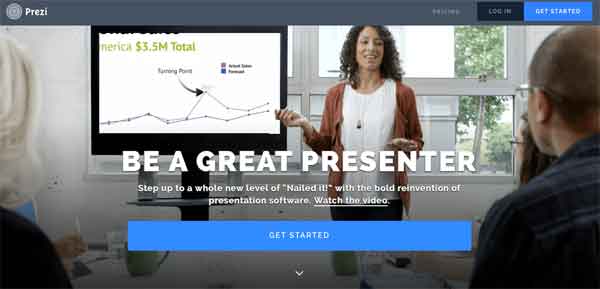 Be different to PowerPoint
Using PowerPoint is the default, but increasingly alternative slide creation tools are popping up. Prezi was one of the first and gives your presentation a unique, less linear feel. It can make you feel a bit seasick, it's worth trying out to see whether it suits your style.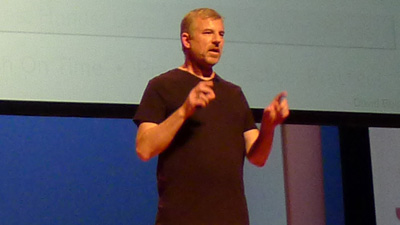 Make overnight improvements to your presentations
This online Udemy video course takes you less than one hour, and includes 9 tips with 9 exercises. This powerful combination means you can make immediate improvements to your pitches and presentations, and put your learning into practice immediately.
No death by PowerPoint: Don McMillan
 How to avoid boring your audience
This is one of the funniest – yet most useful! – pieces on how not to use PowerPoint. The original was from the early '90s, and was updated in 2010. Sadly, many of the same mistakes and howlers are still being made. If you just avoid all the things Don McMillan jokes about, you're on the way to a great presentation!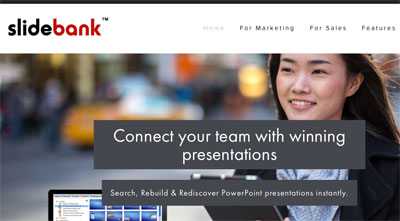 Manage presentations at management level
Slidebank is more than a slide production tool. It's a slide and presentation management system, for heads of business. In a corporate, you constantly find yourself re-creating slides others made before you: now you can find them in one easy database, and control the message in a more consistent way.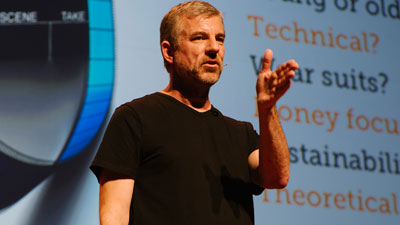 The ultimate Pitching and Presentation online course
Whether you're a Startup trying to win investment, or a professional looking to improve your career, this will give you every tool you need to prepare and deliver a great presentation. Over three and a half hours of video & 60 exercises, provided by TEDx Speech Coach David Beckett.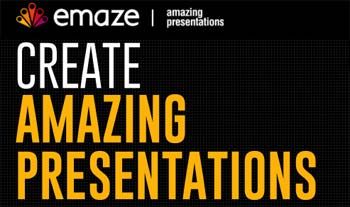 Automate your presentation creation
Emaze takes the stress out of slide creation. Pre-loaded with great, professionally designed templates, it's fully cloud based so you can use it across all your devices. Slides are only a part of your talk – but great slides will enhance your image as a professional.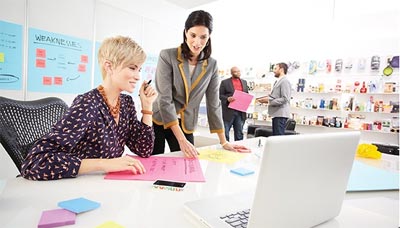 Technology turns notes into text
This si just too cool… Hand out these big pads at a workshop or brainstorm have people jot down notes. Then, using your smartphone running the Evernote app, you can snap the Big Pad notes using your smartphone camera; Evernote will convert the notes to text for you. Easy!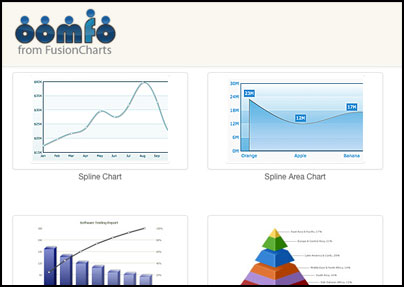 Time to get binary: charts that makes sense
I coach my clients not to present data unless they cannot avoid it. When they do have to show numbers, I advise them to use the nerdy-but-nice tool Oomfo.com. They automate chart creation, and help you present data in a way that's easy on the eye.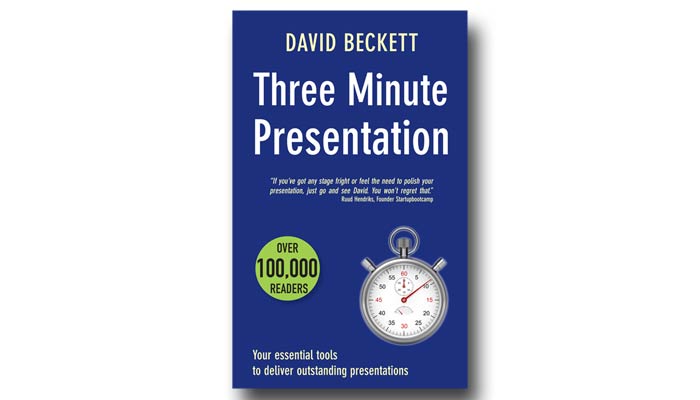 Prepare, Create, Deliver
This book helps you to go through the process of thinking through what your story is, building your slides, and delivering with confidence. It gives you tools to manage your nerves, and helps you avoid all the usual mistakes presenters make. Win confidence and business now.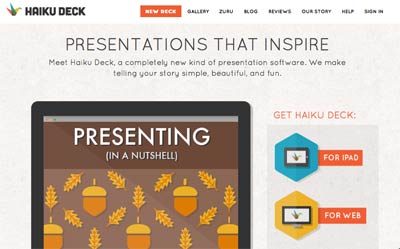 Slide production on your tablet
Another slide creation tool: this one's specifically designed for your tablet. Plenty of templates, and an easy interface help you put together a great presentation in no time at all: while on the go or sitting on the sofa with your tablet. Lifestyle slide presentation! And a pretty cool name too…
Slide Design to capture attention
[slideshare id=772058&doc=20081119goodpptdesign-1227195049892215-9&w=225]
Keep your slides clean and simple
Great advice from the master of the Business Model, Alex Osterwalder. He's created some outstanding presentations and has changed the principle of  'Less slides is better' into 'More Slides, Less Content.' Check the slideshare to learn more (best viewed full screen).
Create and visualise your whole pitch on one page
The Pitch Canvas© has been developed together with over 120 Startups and numerous investors. It helps you identify what content should be included in your pitch, and ensure you cover the essential topics investors want to hear. Startup looking to win investment? Start right here. 
Suggestions for more great presentation tools?  Let me know here and I'll happily add them to the page.